Like the Fast & the Furious franchise, I really hope there won't be a corona part 9 update. Let's hope the phased approach of re-opening the economy comes into play and I can start a new Level 4 Corona update.
the lockdown won't last very long:

the lockdown: pic.twitter.com/zEoqmQuiG5

— Duran King (@Duranovic_) April 17, 2020
How to make your favourite fast food at home
As lockdown continues, a lot of people are craving fast food. People have been asking for recipes and trying to recreate their own.
Spur announced it won't open until much later (don't ever knock Spur – their chips and that pink sauce are amazing) "Other than a few of the group's Rocomamas burger joints, all Spur and Panarottis restaurants will remain closed as long as they face restrictions on the number of customers and when they can sell booze."
McDonald's UK shared their recipe for their egg McMuffin. I personally have never had one, but my bf assures me they are delicious.
So glad McDondalds released the recipe for sausage and cheese egg mcmuffin. would not have guessed it's sausage, cheese, egg, and muffin. pic.twitter.com/NmjvBXzOCL

— Food Bytes Back (@foodbytesback) April 21, 2020
Burger King shared the recipe for the Whopper in an easy to follow format in that you know the ingredients but not the ratios.
And RocoMamas made it even simpler…
Here: 🥔🐓 https://t.co/gY4RHQw7YT

— RocoMamas® (@rocomamas) April 20, 2020
And if you're thirsty, here's how it is done during lockdown.
Quarantine refreshment pic.twitter.com/rcUga3Fzhl

— Julius Sharpe (@juliussharpe) April 17, 2020
Exercising in a time of Corona
So I've been doing yoga but haven't posted about it on social media. Do these workouts even count? The short answer is a hard no.
There are some awesome online workouts that you can do (check here and here) but most go something like this:
Gym people: This is a simple exercise you can do at home with no Gym equipment

The exercise: pic.twitter.com/Ib6aLxbhgS

— Crackhead (@CobhozaR) April 18, 2020
Who needs a fancy gym membership? The world is my gym now, in that I am not going to it

— Jeff Kasanoff (@JeffKasanoff) April 18, 2020
The biggest puzzle in the world (coz size really does matter)
Puzzles have become quite popular. I have a puzzle but haven't whipped it out yet. I dismantled all my Lego so it seems like I have new Lego that I get to rebuild,  but may get cracking on a puzzle this weekend.
Kodak has released the world's largest puzzle which consists of 51 300 pieces and measures 8.7m by 1.9m once completed. The puzzle consists of 27 smaller ones that showcase the wonders of the world. You can put them together to create a mega puzzle. Currently available on Amazon for US$440 (R8 435).
You'd need a Dwight-mega-desk sized table to build this puzzle.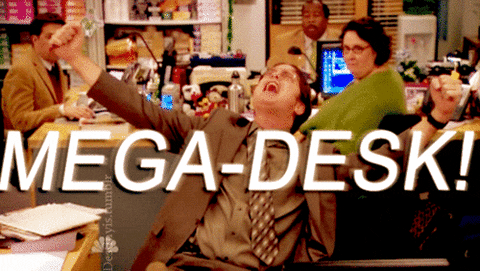 Online concerts are a thing
I've really enjoyed watching Schalk Bezuidenhout live. For only R50 you get to watch a show. I got my ticket today for a Corne & Twakkie show next week (also only R50 and OMG haven't seen them in ages).
Global Citizen has had a series of shows as part of their One World: Together at Home series. Taylor Swift did a cool song that gave me all the feels – I had hit that moment in lockdown.
And now Travis Scott is performing in Fortnite. His Astronomical tour started yesterday and there are limited spots available. He is the second artist to do this, the first was Marshmellow.
Watch educational Netflix documentaries on YouTube for free
If you don't have Netflix, haven't been able to convince your family members to get a family account or your ex recently changed their password, you'll be glad to know that you can watch some Netflix for free on YouTube.
You can watch educational Netflix documentaries for free on this YouTube channel. Some highlights include everything from the Explained series as well as Our Planet.
Sam explains why you should watch this SA documentary about state capture here: How To Steal A Country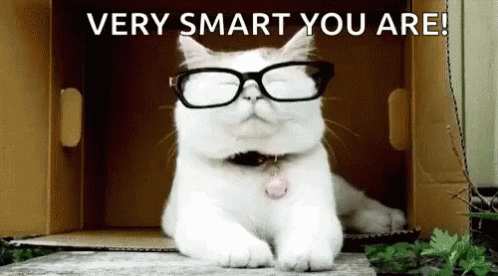 That's it. That's the post.