With a plethora of subscription services available, it can get expensive. What may seem like a great idea at the time (of course I'm going to listen to 3 audiobooks a month) quickly becomes a bad one that you feel guilty for because cancelling means you failed and continuing means you're wasting money. Enter family plans. You can either sponge off your parents (known as the host), share costs (go 50/50) or pay for a different subscription service and share.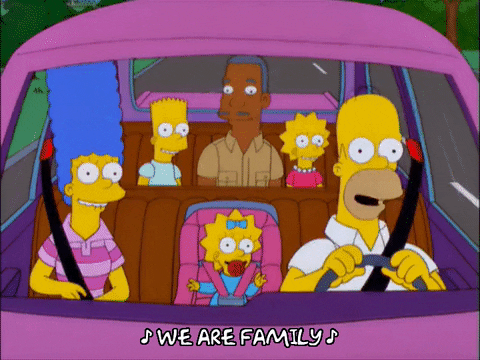 Even though I am a 35-year-old adult and left the nest ages ago, I do share an Audible account with my mom (read: my mom pays and I reap the benefits). But before you judge me, I also share my Kindle and Google Play Book account with her. It's called adulting.
Audible – books for you ears
I love audiobooks and Audible is the best out there. For US$ 14.95 per month, you get to choose one title and two audible originals. You also get 30% off any additional audiobooks, access to podcasts and daily deals, as well as complimentary newspaper subscriptions.
You are allowed 2 adults, each with their own Amazon account and up to 4 kids (who don't need accounts).
If you'd like to set up an Amazon Household so that you can share audiobooks, click here. What I really like about this is that you can keep your payment methods separate.
You also have complete control over which audiobooks you share. So if you've been hitting 50 Shades of Grey and don't want your family to know,

you can do just that. 

You can download audiobooks to your device if you want to be able to listen to them offline or you can play them in the cloud.
TIP: Audible is currently offering a selection of free audiobooks aimed at young readers and they even have the first Harry Potter!
Kindle – no trees were harmed
When it comes to books, I shop around between IRL, Kindle and Google Books. This connects with your Amazon accounts and you can learn how to add Kindle books to your family library here.
It is awesome going into your library and having more books to choose from (my mom and I have a similar taste in books). Kindle also has daily deals, and while some are terrible, I have found some great books for $2.99. You just have to be willing to look.
Did you know that you can share Kindle books? Send it to a friend and they have it for 14 days. During this time you won't be able to read the book though.
Google Books – it's like if Kindle & Audible had a baby
Before you think I'm a freeloader, I do share my Google Family library. I often buy books and used to buy audiobooks (but now I have Audible). It's actually surprisingly easy to read books on your phone. The only downside is that other members also have access to your payment methods – so I told my mom not to go on a spending spree because I know where she lives (can only set this if they are under 18).
You can share a Google Family Library with 5 people.
One person can only be a member of one Google Family Library (I tried to add my sibling, but she shares Google Music with her husband, so she couldn't join my library).
Google Books often has sales so create a wishlist and check back often to see some of your favourites are on sale. If you are looking for your next read, check out the Best Books & Audiobooks of 2019.
Streaming TV – by this I mean Netflix, DStv Now and Showmax
When it comes to streaming movies and series, it is much cheaper to add another profile to an existing plan than to create a new one – a modern-day proverb probably.
And because you can set your own profile, you don't need to worry about other people messing up your recommendations. Although setting up profiles like the image below probably isn't a bad idea.
Netflix – monthly plans start at R99 (1 device), R139 (2 devices at the same time) or R169 (4 devices at the same time). And if you'd like to watch shows together, get the Netflix Party Chrome extension.
Showmax – is free for DStv premium subscribers or R99 per month. You can stream on up to 2 devices at the same and can download up to 25 shows to watch later. Any additional accounts cost R99.
DStv Now – the type of subscription you have will determine which channels you have access to. You can register a max of 4 devices and only 2 devices can use the services at the same time.
When the music sounds better with you
Spotify – love this and use it daily, especially since they added podcasts. R59 per month and currently the family plans are not available in South Africa. You can listen to it for free with ads though.
Google Play Music – will cost you R89.99 per month for a family plan that gets you up to 6 members who can each register up to 10 devices. Individual plans cost R59.99.
Now go forth and get a family plan so that you can share digital subscriptions. Just don't be that family member that changes the passwords or removes someone from a plan when they annoy you. That's just not cool.