If I find a song I like it will be played on repeat until the mood passes. I also usually have one song on repeat if I'm listening to music while working. I often get my car-aoke on and this year while belting out I Don't Care by Ed Sheeren & Justin Bieber (don't judge) a colleague hooted at me and tried to get my attention. This was after I finished singing.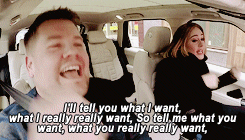 I also find myself going back to music I used to listen to as a teenager. Third Eye Blind & Blink 182 have been on heavy rotation this year. So you can imagine my delight when Blink released a new album that didn't suck. This year I mainly listened to music via Spotify, which I can also play through my Google Home. As soon as I get home in the afternoon, I say "Ok Google, please play Alt J on Spotify" (yes I say please) and Google is like not this again.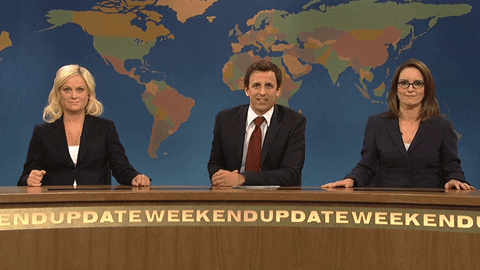 SEE ALSO: Most popular Android & iPhone apps 2019
Spotify Unwrapped
This year Spotify went all out and wrapped up your year in music in Story form (which is a brilliant organic marketing tactic). Here are my top artists and top songs for 2019 – don't judge. And if you have no interest in that, scroll down to see what the world and South Africa streamed in 2019.
I saw a girl post her Spotify top artists on her Instagram story with the caption "so accurate". Like yeah it's accurate… it's literally data

— 🤠 (@manster_mash) December 5, 2019
Most streamed artists 2019
Post Malone
Billie Eilish
Ariana Grande
Taylor Swift is the 3rd most streamed female artist of 2019.
Top songs 2019
Senorita by Shawn Mendes and Camilla Cabello (which is also the most liked music video on YouTube)
Bad Guy by Billie Eilish
Sunflower by Post Malone and Swae Lee
7 rings by Ariana Grande
Old Town Road by Lil Nas X and Billy Ray Cyrus
Most streamed artists in South Africa
Khalid
Post Malone
Drake
Most streamed tracks in South Africa
Sunflower – Post Malone and Swae Lee
I don't care – Ed Shereen and Justin Bieber
Eastside – Halsey, Khalid and Benny Blanco
One of the top breakout artists was Lizzo. Yassss.
Most streamed SA tracks in South Africa
Drive – Black Coffee
Fetch Your Life – Prince Kaybee, Msaki
Dames – Biggy (SA what is wrong with you? But who am I to judge – the Backstreet Boys made my list)
YouTube Rewind 2019 – top music videos
Last year, YouTube Rewind 2018 became the most disliked video on YouTube. This year YouTube did better. While watching this I realised just how out of touch I am with the youth, I really didn't know half of the creators. Of course, I know BTS because K-Pop. Duh.
Most Liked Music Videos: