This toy is a better investment than stocks or gold
Between load shedding and the rain, traffic this week hasn't been fun. What usually takes me 25 minutes took me 1h20m. Needless to say, I was late for work that day. But today is Friday and that means it's time for Bytesized where you'll find out what toy is a better investment than gold and stocks, how Valentine's Day can be brutal, new emoji coming to your phone and more.
🧞People have a lot to say about the genie in the live-action remake of Aladdin
Aladdin is getting a live-action remake and while I'll always love the original, I'm definitely going to watch this version. The trailer revealing the genie dropped during the Grammys and people have a lot to say about Will Smith as the Genie. But my favourite responses are the ones below.
Christina Aguilera wasn't locked up tight For a century of lonely nights so that we have to see Genie like this pic.twitter.com/9SDraVS2WK

— Simon (@simon_orgill) February 11, 2019
I did not bring a daughter into this world for her to know THIS as the Genie. #Aladdin #garbage pic.twitter.com/hKyrVDgKQ8

— Joey Maloney (@redlight24fps) February 11, 2019
Aladdin (2019) pic.twitter.com/iBRVrdMSog

— frøst ❄️ (@Nick_Frost) February 11, 2019
Why does Will Smith look like smurf centaur?! What kind of genie?!

— Your Fave (@holadamilola) February 11, 2019
😁New emoji for 2019
We are getting 59 new emoji this year + 171 variants of gender and skin tone but the ones I care about are the sloth, the pinching hand and the period emoji.
The pinching hand will be used to comment on penis size.
The period is actually the result of a campaign that wants to smash the stigma surrounding menstruation.
The sloth because sloths are awesome.And if you really want to embrace the way of the sloth, there is a book you can read to do exactly that. 
😂LOL
How long do you wait before you introduce your girlfriend to your child? For arguments sake let's say you've been dating for 3 years and the child is 6 weeks old.

— Wally (@walliesta) February 7, 2019
⚡Eskom shed its load (again)
I usually don't share stuff if I can't see the source, but this made me laugh out loud and makes sense. I'll try this at work – but don't worry instead of 8 stages I'll only have 4 (I'm not a monster).
This. pic.twitter.com/u6Mgo0fauF

— robert (@rmaclean) February 12, 2019
💔 Valentine's Day can be brutal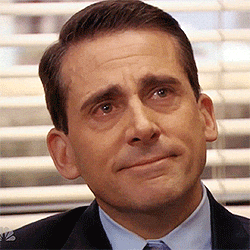 💰New retirement plan: buy LEGO & sell it
Apparently second hand LEGO is a better investment than stocks or gold. There is a market for buying second hand LEGO and if you have the goods you can make some serious cash. This is good news for me because so far I have a t-rex, the whomping willow from Harry Potter, Chewbacca and Wonder Woman brickheadz and a unicorn. Also, it's worth mentioning I'm not a financial advisor.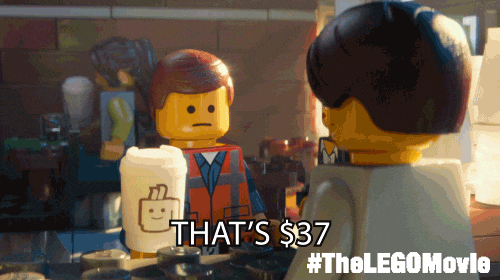 If you enjoyed this edition of Bytesized, then please share it. It would be equivalent to having a Cheat Day that not only involves cake but vino too. K. Thanks. Bye.
ICYMI: how many books can you read in a year?