This year I have loved binge reading crime fiction. There is nothing better than reading a book that you just have to finish. The kind that makes you stay up late on a school night and go into work tired AF because you just HAD to know how it ended. I actually did this last Wednesday, where I started reading Normal People by Sally Rooney at 9 pm and stayed up until 1.30 am because I had to see how it ended. It was a letdown but I read it in a few hours so it must've been good. Also not crime fiction.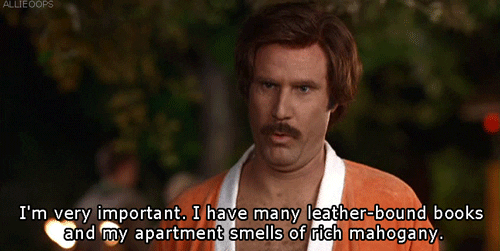 I switch between reading books on my Kindle, on my phone via Google Books and IRL (in real life). The medium is price dependent. This year there have been some great books and here are the ones that made the list(s). This is perfect if you're looking for some great holiday reads. I love nothing more than to spend my days reading when on holiday.
SEE ALSO: Books that are great to give as gifts (for those of you still wondering what gifts to get)
Best-selling books on Amazon 2019
Here are the top fiction and non-fiction titles that did well on Amazon this year.
Fiction
Where the Crawdads Sing – Delia Owens (I loaned a copy from my sister, so I'm hoping to read this holiday)
The Silent Patient – Alex Michaelides
The Testaments – Margaret Atwood (the follow up to The Handmaid's Tale)
Non-Fiction
And what is nice is that all of the top non-fiction books are written by women.
Becoming – Michelle Obama
Educated – Tara Westover (tells the story of how education brought the author out of poverty, also a previous Bill Gates pick)
Girl, wash your face – Rachel Hollis
Fun Fact: one of the most popular things bought by Amazon Prime members was Avos. Yes, avocados.
Most popular books 2019 on GoodReads
These are the top books published in 2019 that people added to their GoodReads. The Starless Sea, number 5, is the second book from the author that wrote The Night Circus.
While I check the New York Times Best Seller lists religiously, I could only find weekly lists and a not a list for all of 2019. So here's the next best thing…
Barnes & Noble books of the year 2019
I must admit that I hadn't heard of a few of these books, but they look interesting.
The Boy, the Mole, the Fox and the Horse – Charlie Mackesy (a book for all ages about courage and loneliness)
The Testaments and The Silent Patient also made the list
Olive, Again – Elizabeth Strout (a book about love, life and loss. It also made Oprah's Book Club)
The Nickel Boys – Colson Whitehead (based on the real story of a reform school that operated for 111 years and warped the lives of thousands of children)
Mythos – Stephen Fry (while not new, it is a goodie and teaches you about Greek Mythology like only Fry can)
Top ebooks & audiobooks on Google Play 2019
And if you're in the mood for some great non-fiction, then check out the Tech Girl Book Club. This year's selection includes: