Every so often a book comes you way that changes the way you think. I read this book because I've been struggling with how technology changes your life. You don't really realize by how much until you stop. Although written in 2013, Present Shock: when everything happens now by Douglas Rushkoff is still relavent.
SEE ALSO: A previous book club pick, Thrive by Arianna Huffington. 
The digital age has forced us to focus on the now, and this can be both amazing and terrifying. In Present Shock, Rushkoff, a leading thoughtleader on the digital world, shows us how the world has changed and why this is both a good and bad thing.
Our sense of time has changed as well as how we consume media
Digital media is changing our sense of time. We used to prefer linear stories, ones with a clear beginning, middle and end. But we've given this up for a more fragmented approach. Think of your Facebook newsfeed and how you get your information in bite sized pieces.
Technology has not only changed the way we consume content, but has also allowed us to be in more than one place at a time. Rushkoff calls this digiphrenia.
Because we live in an always on, always available world, the now seems to be everything. And this changes our priorities. It's difficult to focus on the future when stories are no longer linear and when we can exist in more than one place online. We go from moment to moment.
[Tweet "Timing is everything, and everyone is impatient – Douglas Rushkoff #TGBookClub"]
Food for Thought
We're taken out of our present moments by notifications. A live social media feed might seem like the now, but it refers to events in the past. While checking events that have already happened, we still have a sense of FOMO (fear of missing out).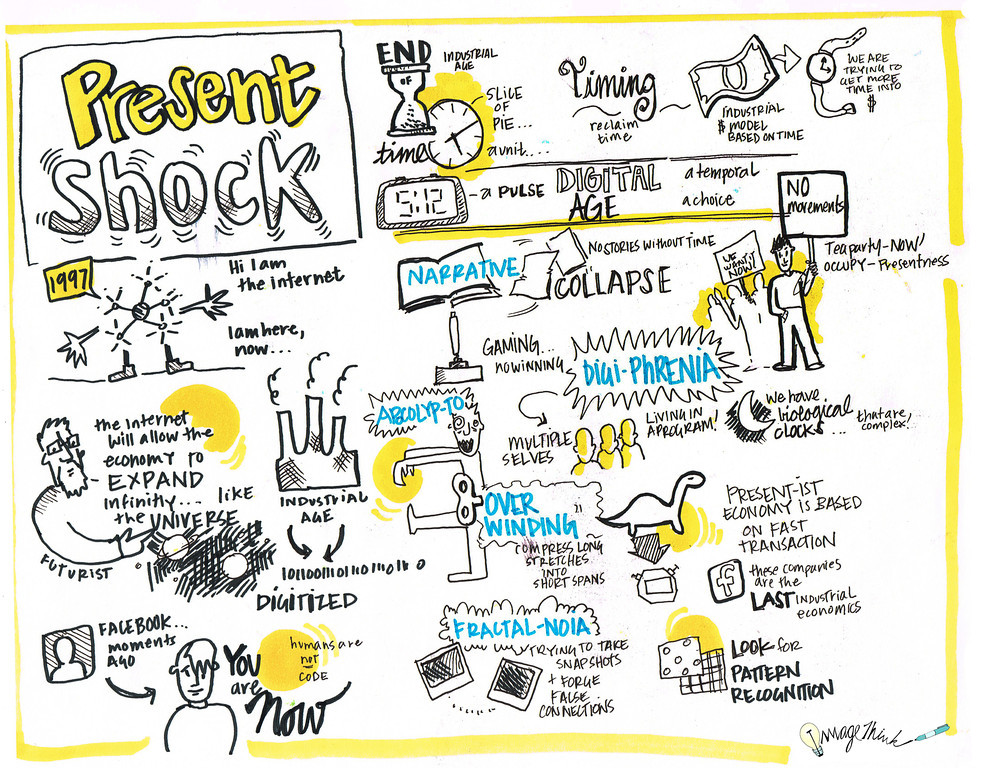 Read this book if
You feel like you need to unplug and disconnect. This book will allow you to reflect on your online life and at least question why checking your Facebook every 4 minutes is a necessity. You will question your online behaviour, but in a good way.
FIND OUT MORE: about the TechGirl Book Club here 
Do you have any TechGirl Book Club suggestions? Let us know in the comments section or on social media #TGBookClub.