Bytesized | 28 August 2015
Bytesized. Your weekly digital dose of all things tech in snackable bytes.
TWEET
#StrongerThanTheRand
Oh South Africa, I do so love you. Going on an overseas trip is out of the question unless you are super rich or have friends/family living there who will feel sorry for you and pay for most of your trip, but that doesn't stop us from laughing at the situation.
DID YOU KNOW
That if you google "do a barrel roll", then the page takes a tumble. Try it.
Google "tilt" and the page will tilt.
WEBSITE
Oh, I see what you did there…. http://www.patience-is-a-virtue.org/
PICTURE
VIDEO/GIF
I saw this and was so grateful it was on a loop. I must've watched it like 30 times and I laughed everytime. They see me rolling, they hating…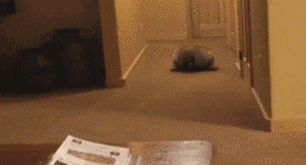 Bytesized is your weekly digital dose of all things tech in snackable bytes. #ByteSizedZA @TechGirlZA