Last weekend I binge-listened to The Couple Next Door audiobook as well as watched Love Island (I wanted to see what all the fuss was about – it's bad reality TV so that makes it really good) while sewing. I haven't sewed in a while so the unpicker and I became well acquainted. It was so nice to do something that wasn't for work and was just for fun. Kind of like reading Bytesized. ? Here's all the stuff I found hilarious on the interwebs this week – see if you can get through this post without smiling.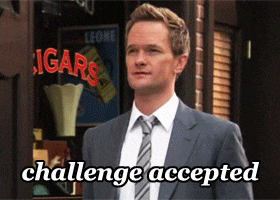 ?Stop confusing alpacas with llamas and vice versa
Consider this a public service announcement. Here is a handy chart to ensure that you never forget the difference.
?This lady knows how to work it
You know you've made it when Missy Elliot tells you you've nailed her own song.
I just found out I have a FUNKY WHITE SISTER😳😩😂🤣 forreal doe😂🤣& she brought her home girl with her from da hood that keep tip toeing in the background with a plate of food🤣 yo I'm done!😂 but she straight killed "Work It" sound effects & all🙌🏾 I love it🔥🙌🏾 pic.twitter.com/Rg9TTHAqu2

— Missy Elliott (@MissyElliott) August 8, 2018
?Take a look at these photos & then enjoy having nightmares for the rest of your life
This is the premise for a horror movie right here. I don't know what makes ventriloquist dummies so creepy, but they are.
https://twitter.com/Chan315/status/1030007153451511812
Here are some tweets I thought were worth sharing this week:
?When you need to aim higher in the pretend world
estimated net worths:
scrooge mcduck: $65.4 billion
mr. burns: $16.8 billion
tony stark: $12.4 billion
bruce wayne: $9.2 billion
―――――――――
combined total: $103.8 billion

jeff bezos: $143.1 billion

we don't even have fictional characters with as much money as jeff bezos has

— Bob Vulfov (@bobvulfov) August 6, 2018
?This or the call the manager haircut
Enya looks like she's been selling properties in Sea Point for the past 10 years and you've just said that you think the R4.2m apartment in Wisbeach Road is overpriced. pic.twitter.com/ae7gQctJXt

— 6000 (@6000) August 8, 2018
?First, they take our jobs now our fun…
AI has peaked. pic.twitter.com/xYynF7azUt

— Brad Sams (@bdsams) August 10, 2018
If you're looking for something to read that is funny and educational, check out this month's book club pick The Best Dick. 
So how did you do?