I REALLY want to watch that octopus documentary, My Octopus Teacher, but also don't. My reasons for not wanting to watch it are:
If the octopus dies I will cry and I don't want to be sad
I really like seafood and if I see the octopus, I'll stop eating seafood
I was discussing this with my coworkers today and learned that octopi don't have long lifespans. Most live for about a year and the giant ones can live for up to five years.
Let me show you what an unpopular opinion REALLY looks like: I wasn't that impressed by that octopus documentary.

— Darrel Bristow-Bovey (@dbbovey) September 13, 2020
The new Apple Watch doesn't come with a charger
And apparently the iPhone 12 will follow suit. The reason? Environmental. The other reasons? Increased profit margins, reduced shipping costs and a probable shift to wireless chargers.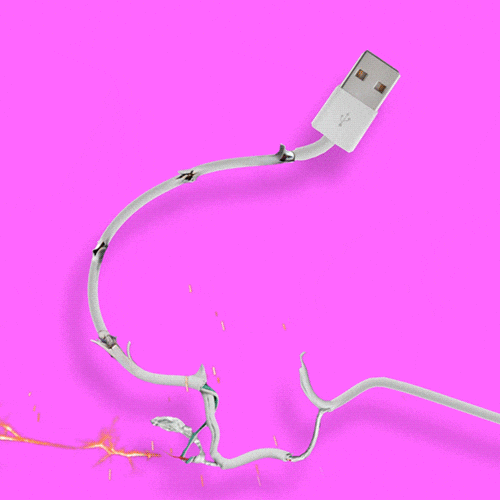 A million tons of power adapters are made each year and e-waste is a huge problem. Just think of all the chargers you may have. I have a box in my cupboard with old iPad, Blackberry and Samsung chargers.
When you like a tweet with #AppleEvent, the heart does something cool. Try it out. You know you want to…
Wow all three at a time 🥴 #JuntosSomos  #BlackJoy   #AppleEvent pic.twitter.com/WpevOG8mv3

— Laks (@fcblaks) September 16, 2020
And the colour of the year goes to…
"I'm blue da ba de da ba di da ba de da ba di". And not just any blue, Classic Blue. 
"Instilling calm, confidence, and connection, this enduring blue hue highlights our desire for a dependable and stable foundation on which to build as we cross the threshold into a new era."
Last week it was Xbox, this week it's Play Station
As I mentioned previously, I've been playing Zelda on Nintendo Switch (It's not mine, a friend let me use theirs and it goes back today). It's a lot of fun and I've been wondering if I should get one. BUT with the PS5, there is a Harry Potter game, Hogwarts Legacy.
I NEED THIS GAME 🤩#Playstation5Showcase pic.twitter.com/vWll0KiwSC

— Hans Haupt (@HansHaupt) September 16, 2020
As we move to #Level1 on Monday, remember to still wear a mask. Paul Rudd says so.
Watch until the end.
Certified young person Paul Rudd wants you to wear a mask. Listen up: pic.twitter.com/GTks5NUBmR

— Andrew Cuomo (@NYGovCuomo) September 14, 2020
And now this…
"gotta get my steps in for the day," i say as i march directly into the sea

— soul nate (@MNateShyamalan) September 7, 2020