I didn't want to admit this, but after two weeks, I simply must admit defeat. I couldn't get into the new Twilight novel, Midnight Sun. I tried and I really wanted to like it, but I just found myself getting annoyed at how creepy Edward was and skipping through pages to get to the next part. I've yet to read other reviews, but I'm calling it quits for now. I guess the Jade from 10 years ago just isn't that much of a Twilight fan.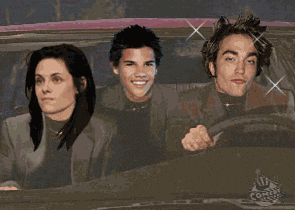 Remember that insane Theranos story about bad blood? Well, the whistleblower tells his story on one of the latest Audible Originals. It is really interesting and quite sad how his famous grandfather didn't believe him at first. It also shows that speaking up can come with horrific consequences. Listen to Thicker Than Water here.
Well this drawing sums up 2020 so far perfectly
I can almost see the weekend…
There are 2 types of people: those that love coriander & those that are wrong
Liking or disliking coriander is based on genetics. I'm not saying I feel superior because I LOVE it but…wait I am saying just that.
When I cook with cilantro I throw in a little soap too so no one feels genetically superior to anyone else

— court (@uspellCoUrTNey) August 15, 2020
Ever wondered how much data is produced every minute?
Every year, Domo releases its Data Never Sleeps infographic which shows just how much data is produced every minute. Here are the stats for 2020:
Here's how to create your Facebook (FB) avatar
Make sure your FB app is updated on your phone (go to your app store and click update). Avatars is currently only available on the app.
Log in and go to the menu in the top corner.
Scroll down and select SEE MORE (also apparently there is a Messenger for kids now?!?)
Select AVATARS
Create your avatar. You can choose your:
skin tone, hair, hair colour, face shape,
eyebrow shape and colour, bindi, nose ring, makeup
body type, clothes, glasses, hats
Once you are happy with the final one, click NEXT. You can use your avatar in comments, on Messenger – basically anywhere you can make comments.
You then have the option to pick a pose and share it on FB as a post, because of course, you can.
Now go forth and annoy your friends with your FB avatar.
Missed the last Bytesized? Click here to find out about Estee Lauder entering the gaming world & more.