Reading and reality TV have become my crutches during lockdown. Sure I loved these things before, but they are helping me get through all of this. My current favourites include 90 Day Fiance, The Bachelor SA and Wife Swap. When it comes to books, it's anything that keeps me up late at night because I simply HAVE to finish it (it's also any book under $3 or R70 from Google Books or Kindle). So many people are going through such a crap time right now, and I hope this week's Bytesized puts a smile on that dial.
In the house
Plans for the weekend? Houseparty is hosting a 3-day live event from today until Sunday. You can watch the biggest celebs with your friends (or by yourself). Check out the full lineup here but celebs include Katy Perry, Alicia Keys, David Blaine, Snoop Dogg and John Legend.
Festivities on Sunday and Saturday start at 14.00 our time, and at 23.00 on Friday.
This is how we party now: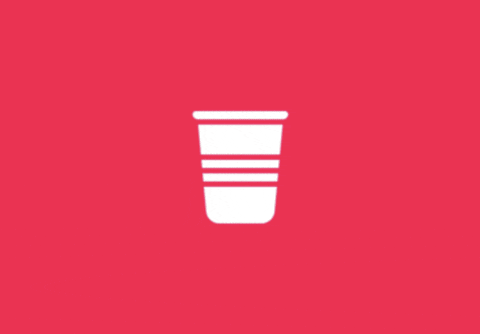 My family and I even use Houseparty.
Mom: I'm at the party
Me: What party?
*laughs & logs on to Houseparty*
There's a new Twilight book in the works & OMG I'm pre-ordering it right now
Back when the Twilight movie first came out, it took me 2 weeks to read the entire saga. I would stay up late reading and get to work super tired (but still worked like a demon because I'm a champ) but I just had to know what happened. I was so lucky I only got into it 2008 so that I could read all the books at once and not wait for them to come out. This is literary meth in its best form and now there is going to be another book!
The new book, Midnight Sun, tells the Twilight Saga from Edward's perspective and will be released on August 4 later this year.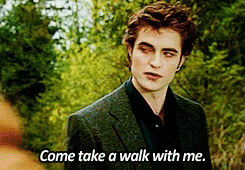 And while Robert Pattinson will have his vampiric moment to shine, he recently made the news for a rather interesting GQ interview. TL;DR version he wanted to come up with pasta you could hold in your hand like pizza or burgers. So he puts the prototype in tin foil and heats it ups in the microwave. It obviously blows up.
robert pattinson pasta story has been the only thing on my mind for the past 30 minutes and the only thing that will be on my mind for the next 30 hours pic.twitter.com/lmNmTELMnG

— mia vicino-pitt (@BRATPlTT) May 12, 2020
Just quickly
🚗📚Uber Eats: you can get books delivered from Exclusive Books via Uber Eats. You can also donate to Huggies when you order food.
💰Facebook has agreed to pay content moderators who developed PTSD while on the job $52m (R958m), with each person receiving a min of $1k. Just shows how messed up some of the content is.
You know how you count your steps every day, well why don't you count how many kms you've scrolled online?
And if your answer is "Good question. Why am I not counting how many kms I scroll online?", then this Chrome extension will give you that information. And if you're wondering why you should get this extension, read below from what I've taken straight from the horse's mouth. I know I want that scroller's high.
Download this extension and experience the famous scroller's high!!!



What would Elon name you?
Elon and Grimes named their child X Æ A-12 and if you were feeling left out, you too can find out what Elon would have named you. You get a meaning, but I still have no idea.
And now this
"When this thing is over"

– A 2020 Proverb

— Muhammed Joosab (@MuhammedJoosab) May 13, 2020