I got the opportunity to review the Lenovo Legion Y530 for Tech Girl. As a non-gamer, I was really excited because the last time I played games on a computer was in my first year of university where my friend and I played Croc. I think we even needed a CD-ROM to do so. Of course, gaming has evolved since then and I couldn't wait to start playing some games again.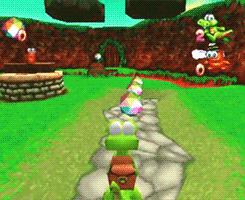 K-Pop: crystal clear display & great sound
The kind of laptop you have says a lot about you. And usually, when I think of gaming laptops I think of bulky laptops that won't fit into a regular backpack. But this 15.6-inch 2.3kg laptop is the opposite of that. It's light and sleek and not clunky at all.
I fired up the Legion Y530 and was impressed with the display. It's so bright that it took a while for my eyes to adjust and that's because of the 2m pixels in a 15-inch FHD display. I decided to watch BTS in crystal clear video on YouTube. The sound is also crisp thanks to Dolby Audio and can get quite loud without any distortion (I didn't want my neighbours to complain). At one point my Google Home even got confused and asked what my command was. The screen is big enough and great for watching Netflix. But it is even better for playing games.
Trackpad, keyboard, action: learning to play
I am one of those people that doesn't use a mouse. I rely on keyboard shortcuts and using my fingers like a T-Rex would to navigate the trackpad. The trackpad is very responsive and the white-backlit keyboard did not let me down while I was playing. The keys responded perfectly while I tried to build a shelter in Fortnite (which is important because I found that the longer I played, the more into it I got and the harder I hit the keys). The only thing that I didn't understand was that the @ and " keys were swopped around, which was slightly annoying when I had to type in my email to login.
Let's play Fortnite, HeartBox & Solitaire (?!)
I used the video feature on the computer because gaming laptops are usually good for editing videos. Here's a video I made using the Legion Y530 to record my gaming skills (or lack thereof). It was a cold night and I decided to have a glass of red vino while I did some "work" and got my gaming on.
Heart Box: is a simple game that you could probably play on your phone but it was still fun playing on a big screen.
Solitaire: who remembers playing this when computers first came out? I actually went through a stage recently where I played this on my phone when I needed to relax.
Fortnite: I wanted to see what the fuss was about and realised that at 21GB, gaming laptops need a lot of storage. The Legion Y530 comes with a solid state drive (SSD) which means you don't have to be too selective about which games you download.
How did the Legion Y530 do when it was put to the test?
While you only see me playing for a few minutes here, the skills required took some time. Although I think 26th place in Fortnite is pretty good for a noob (am I using that term correctly?). I played without the battery to test it out and it lasted just over 4 hours (this was with me listening to K-Pop, playing games and editing a video). Which is quite good considering that if you're gaming, you're probably going to want to plug it in.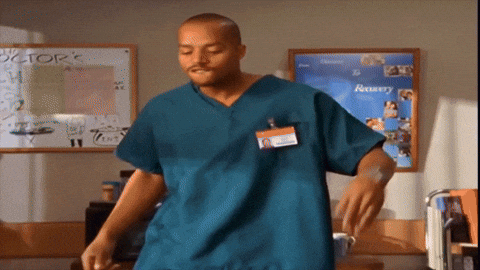 The fans weren't noisy and the cooling system worked well because the laptop didn't heat up. It didn't lag at all due to the Intel processor (i5 or i7) and the screen quality still impressed me every time I looked at it. This is probably because the graphics card is powered by NVIDIA Pascal, which for those in the know, is a pretty advanced GPU.
Should you get the Legion Y530?
Gaming laptops are by no means cheap, but in terms of the power that you get with this entry-level gaming laptop, you get bang for your buck. The SSD hard drive ensures that you always have enough space and while the 8GB RAM was perfect for what I used it for, you can upgrade this when you save up some cash.
So for under R15 000, this is a gaming laptop that will allow you to play games without any lag with good sound and visuals without breaking the bank. It also becomes an entertainment station because, in addition to gaming, you can watch movies and videos, listen to music and use it as a regular personal laptop.
 Click here for a full list of the Tech Specs 
Disclaimer: Lenovo sent me the Legion Y530 to review for two weeks. I had to send it back and was actually quite sad as I was really enjoying playing games with great graphics and sound.