I'm really enjoying all these short work weeks and fake Fridays. It's so nice to have breaks, kind of like when you were a kid and got those long school holidays. I remember my sibling and I would watch Disney movies over and over again. That was like 20 years ago, so of course, we now have remakes. Not just any remakes, live-action remakes. And some are better than others.
?It's gonna be already May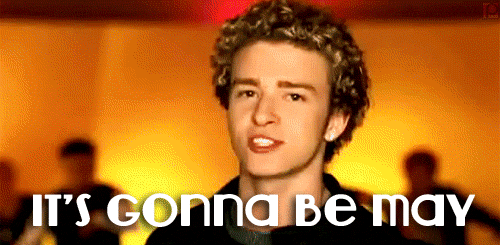 — Anne Dolinschek (@AnneDoli) May 1, 2019
The internet will never let you forget.
??This cat got the best haircut ever
His owner gave them a picture to work from. My sibling has a cat called Basil and because he is so furry he gets the lion cut every summer. It is one of my favourite times of the year. Also because then he has fluffy feet and I can sing "Boots with the furrrrr"
Teddosaurus™️ 🐉 🦖🦕 pic.twitter.com/OYV52mmgCV

— Dragan//Kuruzović (@MovesLikeDragan) April 26, 2019
?Taylor Swift released a new song and OMG it's stuck in my head forever now
This song has been stuck in my head for days and it is driving me crazy. Apparently, there are a whole lotta clues about her upcoming album in the video, which you only probably care about if you're a Swiftie (I am not).
Fun fact: A GROUP OF JELLYFISH IS NOT A HERD, OR A SCHOOL, OR A FLOCK; IT'S CALLED A SMACK.
?Live action remakes are here to destroy your childhood
Aladdin is one of my favourite movies of all time and even though I have my doubts about the live action version that is coming out at the end of the month, I'm still going to watch it. The same goes for Lion King (only because John Oliver voices Zazu). Pikachu is still very cute but I draw the line at Sonic the Hedgehog. This is the stuff nightmares are made of.
If you grew up watching KTV on a Saturday morning, watching a kid who had called in to play live shouting "forward, forward, forward" then you know what I'm talking about.
Wtf is this and how do we kill it? pic.twitter.com/oiPAs0tWPN

— KLRS🎙 (@Kaelaris) April 30, 2019
?I can like to talk sexy
If you ever start to feel sad, just remember that some 1.5m people from 60 countries voted the South African accent as the second sexiest in the world. So I guess people do like it when you talk foreign. New Zealand took the top spot.
New Zealand
South African
Irish
Italian
Australian
?Game of Thrones Update
I was on the edge of my seat for the entire third episode and after we saw the ending, we had to rewatch that moment again. And while the battle was going on, Kim K wanted us to watch her show.
kim there's people that are dying in winterfell https://t.co/q9UKt4Tuj9

— osha (@oshawildling) April 29, 2019
This is a tune. Whenever I get into work mode I usually listen to the same song on repeat for hours. It's apparently a sign of intelligence and that is just science. This is one of those songs.
'The Night King' composed by Ramin Djawadi#GameofThrones #TheLongNight pic.twitter.com/Rmnd3zoKiC

— Game of Thrones Facts (@thronesfacts) April 29, 2019
And now this…
https://twitter.com/lieschenv/status/1120604758774091776