If you live in South Africa, April/May is a good part of the year because of all the public holidays. It's a great time to relax, eat your entire body weight in Easter eggs and catch up with friends and family. I did all of these and it was a glorious long weekend. The not so glorious part is trying to get back into work mode after switching off for a few days. Is it just me or did this week feel long? Luckily next Wednesday is also a public holiday so I can ease into things. And on that note, here's Bytesized.
?The selfie game with these gorillas is strong
Apparently, it is normal for some apes to walk standing upright for short bursts at a time. I checked out the Virunga National Park's Facebook page and found an even better selfie. Scroll down to see what I'm talking about.
This selfie wins.
?Harry Potter Vans are coming
I'm all for movie/series product collaborations. First, we got Game of Thrones makeup and now we are getting Harry Potter Vans. Although the sneaker company hasn't announced a date yet, they do have a landing page where you can sign up to be notified. I already own a Griffindor scarf that friends got me from Harry Potter World in the US which would go really well with some Gryffindor Vans.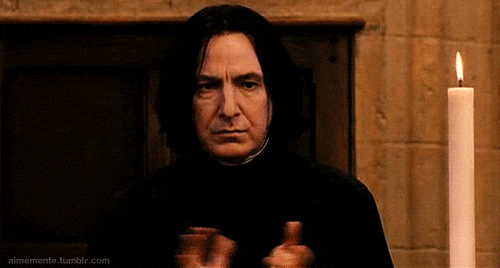 ?These tweets totally get what it's like to be an adult
I have quite a few houseplants and live with my boyfriend…does this mean I'm grown up?
the millennial version of 2.5 kids and a picket fence is six houseplants and no roommate

— 🖋️🐍 (@tinygorgon) April 16, 2019
This is good advice. Also how good is a chocolate Steri Stumpi?
Liquor before beer: You're in the clear

Only drinking chocolate milk: Doesn't require rhymes to avoid vomiting

— MehGyver (@TheAndrewNadeau) April 14, 2019
Kids, hangovers get MUCH worse as you get older. So much worse.
DRINKING AT 25: Hell yeah let's go out all night and go straight to work

DRINKING AT 35: Dear diary, I had a beer last month. I've had a hangover for two fortnight. I fear this is the end

— Michael 🌶 (@Home_Halfway) April 5, 2019
?These are the worst passwords
The UK National Cyber Security Centre (NCSC) analysed passwords of accounts that had been hacked. The most popular passwords on accounts that were hacked were:
123456
123456789
password
superman
blink182
If you use any of these passwords or struggle to remember your passwords, use a password manager like Last Pass. I don't know what I'd do without Last Pass (apart from having to reset my password all the time).