January ain't even over and already the internet of 2019 has delivered. From taking a long hard look at how much you have changed in 10 years to being dumb AF driving while blindfolded while also streaming it on social and more in 2019's first edition of Bytesized.
⌛The 10-year challenge
So how have you aged grown? The internet started posting then and now photos and some were cool because you could see how some people have changed but as with all things interweb related, it got taken to another level and hands down Riaan Cruywagen, who is 72, wins.
https://twitter.com/CD_Musgrave/status/1085046382468177920
But maybe it's the reptilian overlord, Mark Zuckerburg who really wins? Think about it…
— Danielle Laity (@Dani_Laity) January 15, 2019
?Eggceeding Eggspectations
A picture of an egg (now at 45m likes) took the top spot for the most-liked Instagram post from Kylie Jenner (18m likes). I know, we are living in a world where an egg can outdo a Kardashian/Jenner. What a time to be alive!
Kylie responded by cracking an egg on a hot road but I like Ellen's response more.
?Gillette the best a man can get
Gillette released this ad and the internet for some reason seemed divided. If you haven't watched it, check out the video below and if you have, move on to the tweet because that ends the discussion.
If you are a man who is upset about the Gillette commercial, you should smile more. You are so much prettier when you smile.

— John Lurie (@lurie_john) January 15, 2019
?Fake news? Blame your parents
If you haven't received a forwarded Whatsapp message from a family member telling you about some flesh-eating spider that happens to be in your area or how the country is going to sh&% are you even part of a family Whatsapp group? Turns out that people older than 65 share the most fake news.
family whatsapp groups are testament to this 😕 https://t.co/yuk4RV1YJy

— IG: melzinbala (@MelBala) January 9, 2019
Interestingly enough, wealth, gender or race didn't change these stats. If you're 65+, chances are you share fake news.
?The Bird Box Challenge
While on holiday I kept on hearing about Bird Box, so when I got back home I watched the trailer and decided I couldn't subject myself to that movie. ICYMI Bird Box stars Sandra Bullock where no one can see anything around them or else they kill themselves. The birds come in because they make a noise when this evil comes around.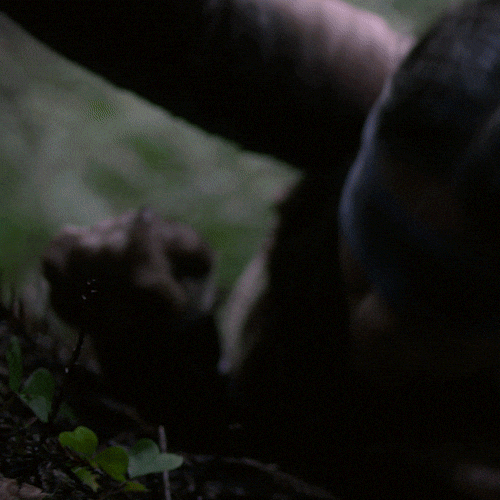 And of course, the internet responded as only the internet can – by doing stuff that becomes incredibly dangerous when done so blindfolded. YouTube even had to update its policy to stop people from posting videos while driving blindfolded. THIS IS WHY WE CAN'T HAVE NICE THINGS.
Can't believe I have to say this, but: PLEASE DO NOT HURT YOURSELVES WITH THIS BIRD BOX CHALLENGE. We don't know how this started, and we appreciate the love, but Boy and Girl have just one wish for 2019 and it is that you not end up in the hospital due to memes.

— Netflix US (@netflix) January 2, 2019
I pretty much did this entire post blindfolded. #BirdboxChallenge
Not seeing Bird Box is the most Bird Box thing you could do

— your bff alex (@psybermonkey) January 8, 2019