This is the last Bytesized for 2018 and as is customary here's a round-up of the year. Find out what was hot on YouTube, Twitter, Instagram as well as music, gifs and even porn.
And in case you're wondering what was cool way back last year, here is the best of 2017. 
Most watched YouTube video 2018
Despacito dominates in this category with 5.78 billion views, with Ed Sheeran's Shape of You coming second with 3.95bn views and See You Again by Wiz Khalifa taking the third spot with 3.90bn views.
And if you're wondering where Baby Shark is on the list, it's at number 27 with 2.04bn views.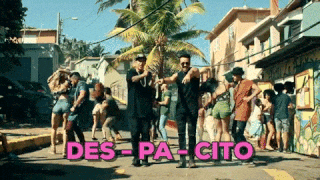 Every year YouTube releases a year in review video, called Rewind. However it is now the most disliked video on YouTube with 10 million people giving it the thumbs down. The most-disliked video previously went to Justin Beiber's Baby (9.8m).
Most popular YouTube channels 2018
The highest-paid Youtubers: The top 10 consists of mainly white males, but an outlier takes the top spot. Ryan ToysReview took home $22m (R311m) from unboxing toys. He even has his own line of toys.
Most streamed music 2018
Every year Spotify releases their Wrapped stats (you can get your own by logging in to your account) letting us know which artists and songs were streamed the most. Most streamed artist: Drake then Post Malone, XXXtentacion, J Balvin and last year's winner Ed Sheeran. I know three of these.
Most streamed female artists: Ariana Grande (thanks to Thank U Next), Dua Lipa, Cardi B, Taylor Swift and Camila Cabello.
Most streamed tracks: God's plan as well as In My Feelings by Drake, SAD! by XXXtentacion and then Rockstar + Psycho by Post Malone.
Best Android apps for 2018
Best Android app for 2018: Drops, which is a language learning app that allows you to learn over 30 languages.
Fan favourite Android app for 2018: Reddit
Fan favourite Android game for 2018: PUBG, which is a shooter game that some would compare to Fortnite.
Click here to view other gems from the Google Play Awards 2018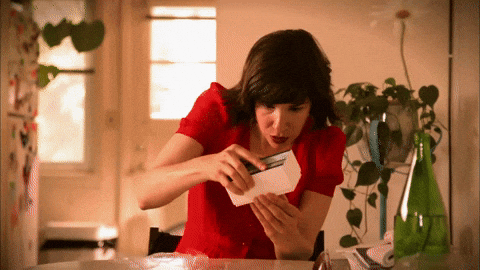 Best iPhone apps for 2018
And so that the iPhone kids don't feel left out, here are the best apps of the year
iPhone app of the year: Procreate Pocket, which is a professional editing and illustrating app.
iPhone app game of the year: Donut County, it involves a racoon so I'm interested.
Most popular games 2018
I'm going on the Game Awards 2018 to show what people were playing this year. From what I've read, people are annoyed that Red Dead Redemption II didn't take the top spot, but here are the winners.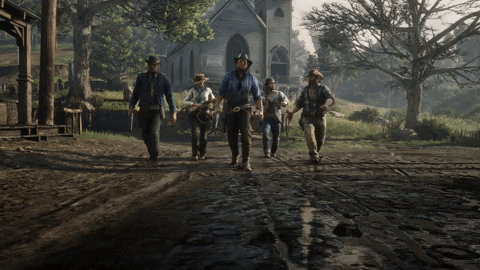 Game of the year: God of War
Best ongoing game: Fortnite (which was also blamed for over 200 divorces)
Best mobile game: Florence
Best esports game: Overwatch
Top tweets 2018
The most quoted tweet of 2018
Quote this with your unpopular opinion: pic.twitter.com/Bgx9OdKTCr

— Chanel East Coast💦 (@TheSummerJeanne) June 14, 2017
The most RT tweet of 2018 by a popular gamer and if you RT you could win awesome prizes.
LIMONADA 2.0 🗿

— elrubius 🦋 (@Rubiu5) September 29, 2018
The most liked tweet of 2018 is from the Kpop band BTS who are not only the most tweeted about celebs (followed by Lebron then Kanye) but also the most tweeted about musicians (followed by Kanye and Drake).
#InMyFeelingsChallenge #HopeOnTheStreet pic.twitter.com/Bm8bxtKsFq

— 방탄소년단 (@BTS_twt) July 23, 2018
The best of Instagram 2018
Most followed person on Instagram: Cristiano Ronaldo (147m) who took the top spot from Selena who held the position in 2016 and 2017.
The most liked post in 2018 and ever: Kylie Jenner's pic of Stormi.
Top hashtags: #love, #instagood, or #photooftheday,
Top brands: National Geographic, Nike and Victoria's Secret
What South Africans searched for in 2018
Google South Africa, my favourite part is the questions. Here are the top 10, my favourite being number 7.
How did Avicii die?
How old is Pharrell Williams?
What is listeriosis?
What is black data?
How old is Prince Harry?
How much are Global Citizen tickets?
How to get pregnant?
What time is the royal wedding?
What happened to HHP?
How old is Meghan Markle?
Porn 2018
And what would an internet roundup be without porn? Remember when Fortnite went down and Pornhub's traffic went up? Well, apparently Fortnite porn is also a thing. Out of the 30.3 billion porn searches for 2018, Fortnite is the second most popular. Stormy Daniels takes the top spot.
Top searches on Pornhub: Stormy Daniels, Fortnite, 4K, Romantic, Trans
Most popular gif of 2018
I have no idea why, but this creepy gnome dude made Giphy's list of one of the most popular for 2018.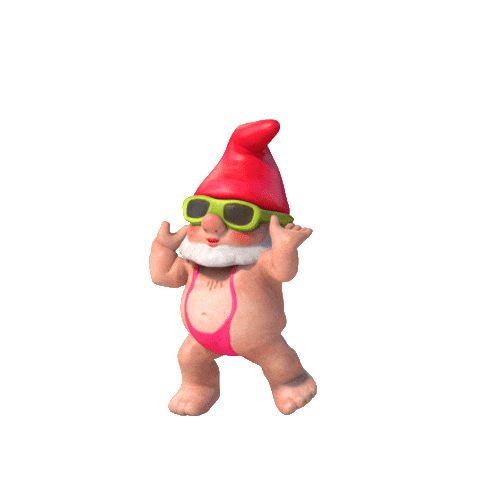 And there you have it, the best internet stuff from 2018. Thanks so much for reading Bytesized, as always it is much appreciated. Have a great vacation and I'll catch you in 2019.