For the recent long weekend, I went away, and there was no signal. It was amazing. I read my first book on my new Kindle and surprisingly didn't miss the feel of a real book. I got into the story (Crazy Rich Asians) and it was perfect for sitting by the pool while using my free strong hand to drink gin. Win-win.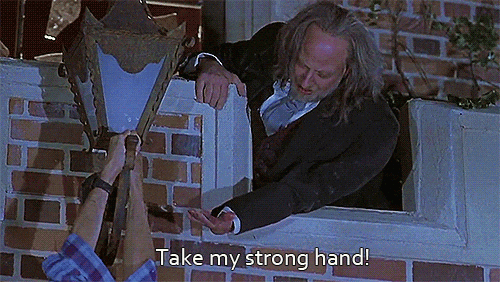 The short work week has been amazing, but it was only yesterday that I realised I didn't really have anything planned for Bytesized. Luckily the internet gods were listening and gave us an amazing when animals attack video. If you watch only one video today, make sure it is this one.
?️??Seal slaps kayaker in the face with an octopus
No, you didn't read that wrong. This actually happened and it is glorious. The seal definitely planned it because this kind of stuff doesn't just happen.
https://twitter.com/AMAZlNGNATURE/status/1045089321018109953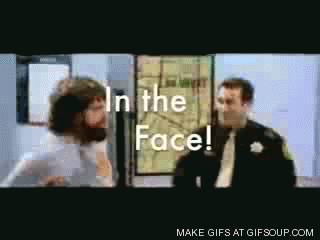 ?Baby shark doo doo
I first learned about this song when I was teaching English in Taiwan. A friend taught it to me and when I taught it to the kids they loved it. The best was the shark attack part at the end. (Special thanks to Iain for sending a version through to remind me of this brilliant song). So recently this song has gone viral because of the video below on YouTube and it has over 1.7 billion views!
This spinning class even did it…
James Corden does a version…
And then there is the #BabySharkChallenge, which, like the Kiki Challenge, is really not a good idea…
And if you like TikTok (formerly Musically), our very own ChaniZA has done two versions. You can check out some in her Instagram highlights as well.
?Where I, a 30-something, tell you which teen movies are cool
I don't think this ever really left, but it's just that thanks to Netflix, more people have access to these types of movies. In my day, She's All That and 10 Things I Hate About You (which I still watch and find hilarious) were big. Now it is (and yes I have watched these & enjoyed them) To All The Boys I've Loved Before and The Kissing Booth, which both happen to be based on YA novels. But before you start thinking this relates to IRL, read the tweet below.
I just accidentally dropped something on the floor. A lady and I both knelt down to pick it up at the same time. We did not fall in love. Long story short, movies are bullshit.

— Neal Brennan (@nealbrennan) September 24, 2018
?Why do people do this?
As well as taking screenshots of tweets and tweeting those, why are people using these screenshots on Instagram? If Twitter did it first, let it have its moment.
RT if you agree pic.twitter.com/JcM1AUf4lN

— B҉a҉g҉e҉l҉b҉o҉i҉ 🥯 (@pieterbagelboi) September 27, 2018