This week I had to hang my head in shame. I had an IT issue and when our IT guy came over he looked at me and said: "You know what I'm going to say to you right?" I had no idea. My colleagues were laughing at me. "Have you tried turning it off and on again?" Two things – the problem was resolved after a reboot and I had watched an episode of the IT Crowd the previous night. Now that I've got that off of my chest, here are all the internet funnies you need to know about.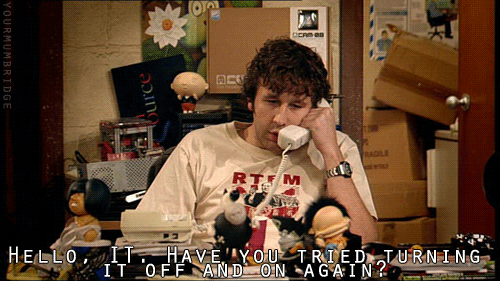 ?You've goat to be kidding
So a few days ago a town was mobbed by a herd of goats and no one seemed to know why.
#Breaking – About 100 goats are on the loose right now in a #Boise neighborhood. They are going house to house eating everything in sight. Nobody has a clue where they came from…updates to follow pic.twitter.com/K0ghUwQEfk

— Joe Parris (@KTVBJoe) August 3, 2018
It seems that no one was kidding around as these goats had escaped from their enclosure while working. We Rent Goats hires out goats to come and de-weed an area in a safe and environmentally friendly way. The goats were quickly rounded up and all accounted for.
?Adulting? You've got this
The road to dinner is paved with good intentions.
3pm – I'm gonna go shopping and make a fucking lasagna tonight.
5pm – Maybe I'll do stir fry instead?
7pm – I'll just make a sandwich.
9pm – Does Subway deliver?
11pm – (Me on the ground, eating dog food out of a bowl for nine quiet minutes. Chin soaking wet.)

— Amir (@blumenfeld) March 29, 2018
Every. Single. Time.
I'm just a girl, looking at the table next to my bed, wondering how many more cups I can fit on it before I have to take some back to the kitchen

— 𝚑𝚊𝚗𝚗𝚊𝚑 𝚏. 𝚠𝚑𝚒𝚝𝚝𝚎𝚗 (@hwhittenwrites) August 3, 2018
This is one of the many reasons why I love weekends and public holidays. Although yesterday was a public holiday and I forgot to switch off my alarm. That sucked. And I have a do 3 math sums to switch off the alarm type of alarm.
adulting is being excited about not having to set your alarm for the next day.

— sean. (@Seantaneous) August 3, 2018
SEE ALSO: The Google Home Mini review
?️An app that measures and celebrates your inactivity
Whether you have a Fitbit or a phone, tracking your activity has never been easier.  Apparently, you're supposed to do 10 000 steps a day. I started tracking my steps a while ago and was horrified to find out how little I move around while at work.
In an age of tracking everything, I came across a tracker that tracks how long you sit for, called Couch Potato. Now here's something I can excel in. And it is brought to you by a sofa store that gives you discounts on couches depending on which achievements you unlock. Currently only available on iOS.
SEE ALSO: Shark Week may be over but shark games are still a thing
?Snake gets an upgrade and it's creepy AF
Remember how you used to play Snake on your Nokia 3310 for ages (if you don't know WTF I'm talking about you're clearly MUCH younger than I am)? Well, Nokia is bringing Snake into 2018. You can now play Snake on Facebook in AR!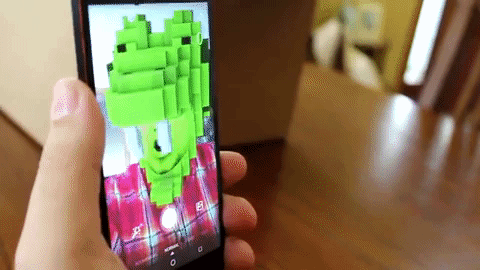 I wasn't able to test this out yet (although I did discover that FB has a lot of selfie AR masks) but it shouldn't be too long before it becomes available to all.
Special mention goes to Claire who told me about the goat story as well as Snake.