On Sunday my throat started tightening up and by Tuesday I was at the doctor getting antibiotics. I am not a fun person when I get sick. I love working so find it very hard to just rest and on top of that, I start to feel very sorry for myself. I call it wambulancing and it ain't pretty. ? Despite this, I still surfed the internet just before one of many naps and found the internet news you need to know about. Is hero the right word?
?Hoot if you forget stuff on your back seat
Nissan cars will now hoot if you leave something on the back seat, like a bag or a baby (don't scoff, this apparently happens a lot more than you think). Nissan's rear door alert (RDA) technology is already available in the Pathfinder.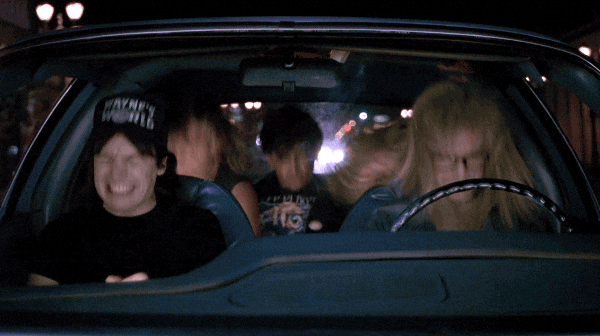 But this got me thinking, what else has been in left on back seats? According to Hello Giggles, the most popular things left in the back of Uber cars are the usuals like keys and wallets. But the main thing is a phone. Yes, the actual thing you are using to get an Uber. That and ecigs/vape.
I bet Uber drivers can't wait for this technology to come to the Toyota Corolla.
?The latest diet craze is… carnivorism
Unlike Keto, Atkins or the Fast diet, this diet needs no explanation because it is all in the name. If it is meat, eat it. If it is not meat, don't. Simples. (Disclaimer: I have done no scientific research on any of these diets except reading Twitter. Wait does that make me an authority?)
When two vegetarians invite a carnivore over for dinner https://t.co/JpXn6QTlYP

— Simon Hedlin (@simonhedlin) July 23, 2018
?You can be anything you want to be even if it's a professional big spoon
This is a platonic service that allows you to come to a snuggle studio where you can be snuggled anywhere from 15 minutes to 5 hours. And the person who started this service even offers a course where you can become a certified snuggler. Definitely adding that one to my LinkedIn skills.
Tweets I thought were worth sharing this week
?Rich people are getting actual shark tanks because money really can buy you almost anything 
I don't think most people realize how good the rich have it pic.twitter.com/JJw7wk1QcP

— Ken Klippenstein (@kenklippenstein) July 30, 2018
?Follow SlideShareGems 
SlideShare is an underrated resource, especially when it comes to SEO and it is one I turn to often to learn new stuff from the best, but recently I stumbled across SlideShareGems after TNW recommended it.
— SlideShare Gems (@GoodSlides) July 4, 2018
— SlideShare Gems (@GoodSlides) June 21, 2018
?Hogwarts Lego is here and take my R6999 already
Last week I was lucky enough to go to the first opening of an official LEGO store in Africa and this week I find out that there is  Hogwarts LEGO set coming out on the 1st of September. I asked the LEGO store here and they said they would have it for R6999.
LEGO Hogwarts Castle – accepting first year wizards and witches September 1. ✨📚👏 https://t.co/eZKv9UxiQN @HarryPotterFilm #HarryPotter #LEGOHarryPotter pic.twitter.com/1nLFhmcWGz

— LEGO (@LEGO_Group) July 25, 2018
The LEGO bug bit real hard last Friday night when my boyfriend and I built a unicorn plus we created our LEGO family. I really see the appeal of building sets.
You can check out Bytesized the podcast season 1 here: