A tweet that sums up 2016 perfectly, good news for Blackberry and Nokia users (finally), Google maps takes bovine privacy very seriously, Amazon makes shoplifting legal (sort of.. and they took our jobs) and more in Bytesized.
ICYMI: Blackberry and Nokia users rejoice. You can now be like the cool kids and get What's App. 
This tweet sums up 2016 perfectly
2016 has been the straight-to-DVD of years.

— Eden Dranger (@Eden_Eats) December 7, 2016
 Amazon Go makes shoplifting legal 
Walk into the store, grab what you want and then walk out. Yup that pretty much describes shoplifting. Say hello to Amazon Go, a walk in and out shopping experience without queues or cashiers.
And before you think of how easy it would be to walk out without paying, think again. You need to use your app to gain access to the store, and once you have the goods you get charged.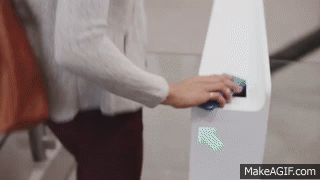 WTF: vinyl sales beat digital downloads in the UK
The hipsters have won. For the first time ever vinyl record sales beat digital downloads in the UK. Sales figures for vinyl were £2.4m compared to £2.1m for digital downloads.
Google maps takes anonymity very seriously
This is defnitely a win for our bovine comrades.
And just before we all go on holiday, here's a pro tip
Pro Tip: Use the holiday season to close all those unread tabs you've had open since 2015.

— Brendan Jack (@brendanjack) December 5, 2016