What Monopoly: The Millenial Edition would look like, it is time to throw out those selfie sticks kids because there is a selfie drone in town, the Biebster's tweets get explained, SA twitter has no chill (again) and it leads to hilarious results – #PoorBaba explains what we really think of JZ (Jacob Zuma) and more in Bytesized.
SEE ALSO: Office Secret Santa gift guide – all under R100! 
Throw out your selfie stick, because there's a new sherif in town 
Say hello to AirSelfie, a mini drone that takes selfies. Watch the gif below to see it in action. If you are keen, then head to Kickstarter to back this project.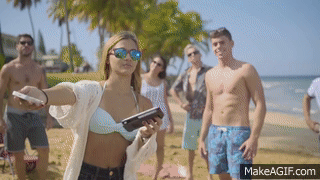 Author's Note: they didn't put the selfie problems in black and white. Huge missed infomercial opportunity.
On millenials and board games
SEE ALSO: The ultimate holiday survival guide
#PoorBaba JZ gets taken down like a champ on Twitter 
That time they rather put De Klerk on the red carpet than Baba #PoorBaba pic.twitter.com/AYcHemASZ0

— Nomfundo Engler (@NomfundoEngler) November 30, 2016
The time Zuma was not invited into the group handshake #poorbaba pic.twitter.com/bcS1687vhN

— Ravi Naidoo (@ravinaidoo) November 30, 2016
That time uTata wouldn't hold his hand. #PoorBaba pic.twitter.com/sRNKsAg0uc

— Khaya Dlanga (@khayadlanga) November 30, 2016
When even Mugabe is sick of hearing your voice #PoorBabapic.twitter.com/Lp9CwrkbUZ

— SaxonwoldShebeen (@StateShebeen) November 30, 2016
And while we're at it, why not get the Zumalator app.
According to the creator:
"The app is basically a calculator that not only calculates the wrong answer to any sum, but also reads the wrong answer back to you in the Jacob Zuma voice (with pronunciation mistakes and all). It gets me laughs wherever I go," Nothling told Fin24. 
Download the Zumalator app for Android here. 
The Biebster's tweets get analysed (and it is about time too) 
This is still cracking me up. Check out more Hammerhead TV videos here. 

[Tweet "There's a new selfie drone in town, #PoorBaba, Monopoly the millenial edition and more"]