I got my first cellphone for my 16th birthday. A silver Nokia 3210 on Vodacom pay-as-you-go and my number started with 072. Apparently Vodacom had run out of 082 numbers and were now using 072. Each time I needed to recharge I would dip in to my pocket money and buy a voucher, take it out of its plastic wrapper, use some old change to scratch off the silver tape to reveal my voucher number. I can't remember the code, but I am sure it started with a * and ended in #.
We didn't really phone each other because that cost a lot of money, and we still had a house phone. Talk for as long as you want after 7pm and it would only cost R1! If we did phone via our cellphones, it would be a missed call. The trick was to make sure that your friend didn't pick up or else your balance would drop.  I probably checked my balance about 5 times a day.
SEE ALSO: Internet problems only 80's babies will understand
Getting an SMS was exciting and learning to type by pressing a number a few times became a skill. You had a character limit and it was quite an upgrade when you could send up to 3/3 SMSs. Digital cameras had just become a thing, so the thought of a phone taking photos was still a few years away. And a colour screen? Not quite yet. We had to improvise and that is when the ASCII text symbol plague hit. It would get particularly bad over the festive season.
But don't for one second think that we couldn't personalize our phones. You could buy cellphone covers everywhere and they were as outrageous as the next. Changing your image (not sure what you would call it) on your phone was how you expressed your individuality or mood. Kind of like Space Cases in school.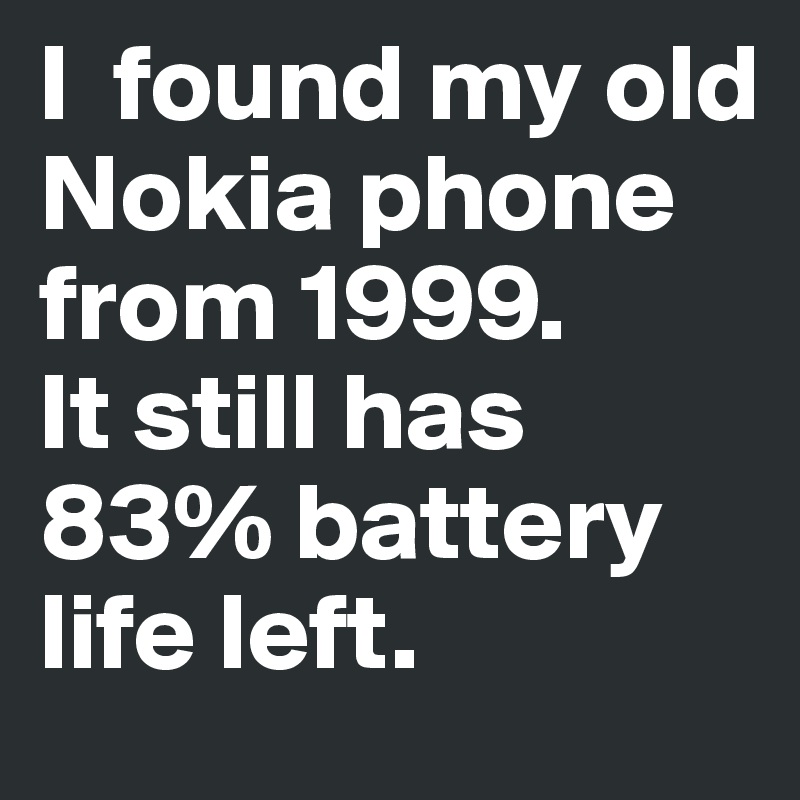 Your phone wasn't something you had by your side 24/7. And you didn't need to charge it every day. You could charge it once a week and only have to worry about the low battery a week later. Snake was a big deal. And your Snake high score even more so. Timing was everything with this game. Wait too long and you would crash into yourself, move to quickly and you would miss the fruit.

Times have really changed – and yes I feel old saying that.