Unless you are one of those super famous celebrity bloggers, most of your readers aren't going to your blog every day to see what you have posted. They will either find your content through social media or search. Search engine optimization (SEO) is the process where you get traffic through search results. In order to rank on page 1 of Google you need to ensure your SEO is up to scratch. Here are 5 SEO tips you never knew you needed.
1. Mobile first and fast
Google's recent updates have placed even more importance on responsive sites and after May, mobile will play even more of key role in ranking factors. Make sure your WordPress template is responsive. Look to see what it looks like on mobile devices and if it is easy to use. Check your mobile usability ranking here.  Aim for about 60% for mobile.
An average load time for a site should be 2-3 seconds. Any longer than that and people click away to another site. Test your site load speed here. Use the results from the Google Page Speed Insights to determine what changes you can make.
TOP TIP: always save your images for web.
2. Links, links, links
Add 2-3 internal links in a post and put the more important ones closer to the top
Always link to an authorative site on the topic your are writing about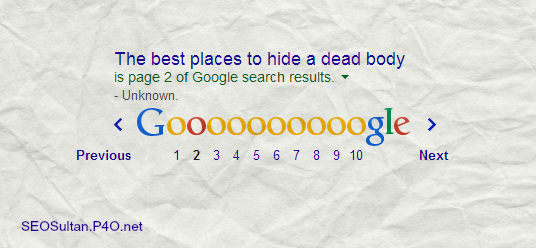 3. Meta descriptions are important to get people to view your content
While you may not rank for your meta description, using a descriptive meta description with a call to action will mean that more people will click through to your content, which helps increase your ranking. No one wants to be on page 2 of Google.
4. Google + actually matters
While I only know one person who actually loves Google + (you know who you are), it is useful in terms of SEO. If you add content to Google + it gets indexed immediately. This means no waiting around for the bots to come to your site to list your content.
To automate this process, use IFTTT so that every time a post goes out on WordPress it is also posted on Google +. 
To learn more about putting the internet to work for you through recipes, read this IFTTT article. 
5. Keywords are still king but semantics are taking over
Keyword research is extremely important when it comes to SEO. But because of semantic search, context and related words as well as presenting content conversationally are equally important.
Identify your main keyword or keyphrase (free tool: keyword.io)
What other terms are related to your main topic? Add these in.
Use keywords but write for your audience first
WTF is semantic search? This is how Google gives you better search results that are contextual and understands what you meant by your search query.
And now you know…

[Tweet "5 #SEO tips you never knew you needed >>> https://techgirl.co.za/2016/04/19/5-seo-tips-you…new-you-needed/ via @TechGirlZA"]
For 8 more SEO tips for your blog, click here.